The project's goal was to create a minimum valuable product (MVP) app prototype to further help Vattenfall Consumer Sales to understand the app service from the customers' perspective. 5 days of intensive workshop were held to uncover problems, define target, sketch out hundreds of ideas, rapid prototyping and test it with real users.
Our UX team explored and defined important app features and the expectation of an energy app described by the customers.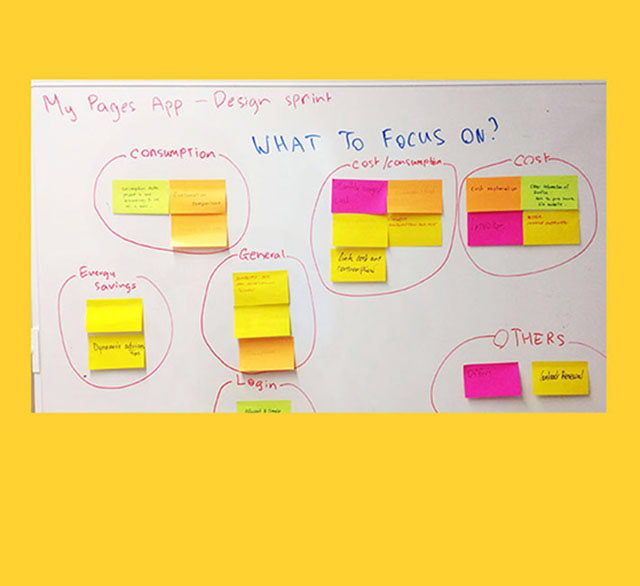 During the Google Design Sprint, we define our user test goals and extracted knowledge from business experts regarding consumer electricity consumption. Using sprint technique helps us to find out if an idea was good or bad very quickly instead of endless debate with stakeholders.
"The most liked features from the app prototype were simple graphs on electricity consumption, comparison with previous year in consumption, challenges (gamification) and comparison with others."
"Customers are willing to learn about energy consumption if it is made simple and fun."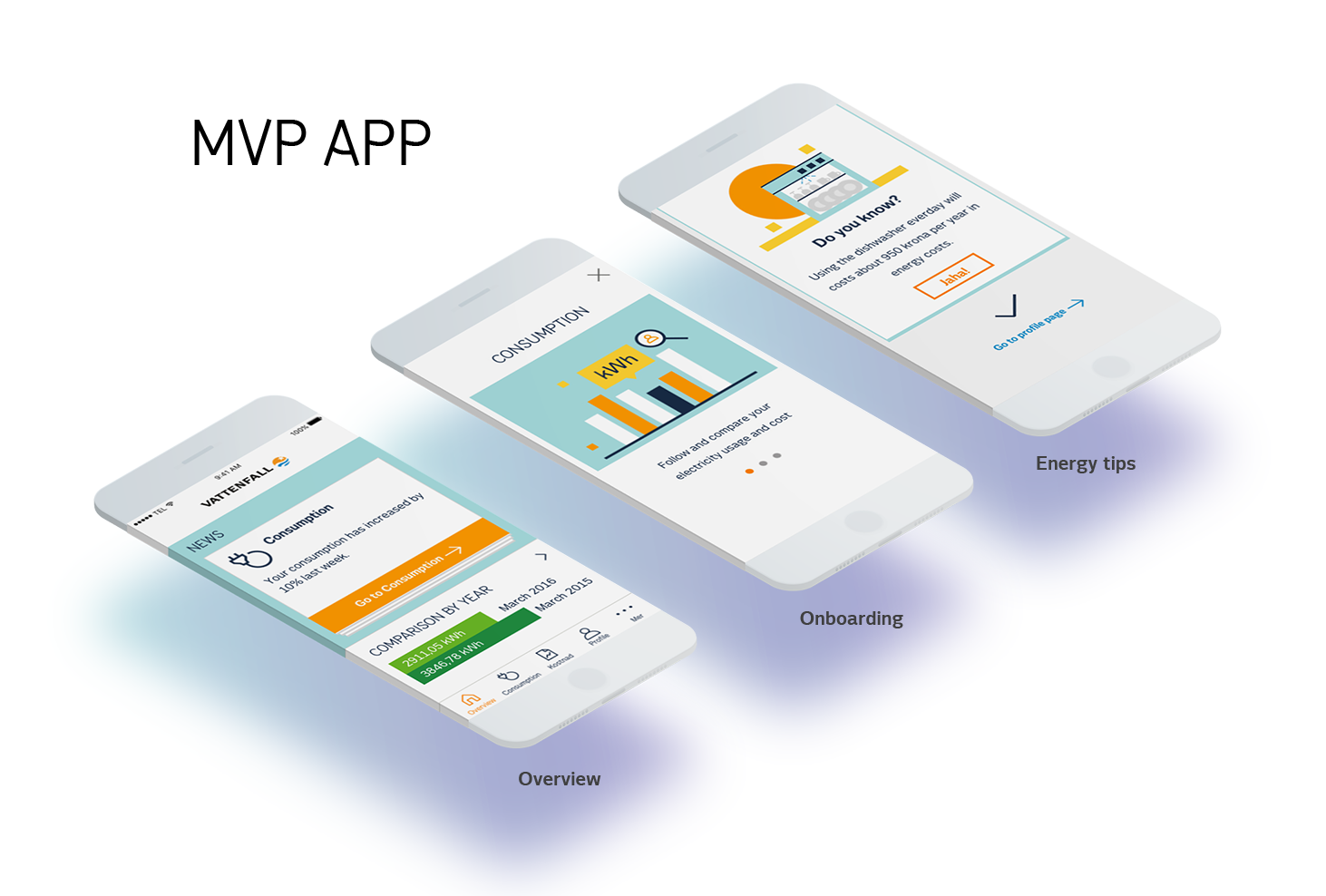 The idea of taking up challenge on energy saving or switching to green energy to reduce carbon footprint can be fun and engaging for customers. The rewards from completing the challenge can include various reward from Vattenfall web store or retail discounts from various brands through collaborations.

Consumption graphs
Electricity consumption data are kept to an optimal level of easy understanding and friendly navigating. Energy equivalent of consumption are shown as a tip to remind user about how much does kwh means in everyday life.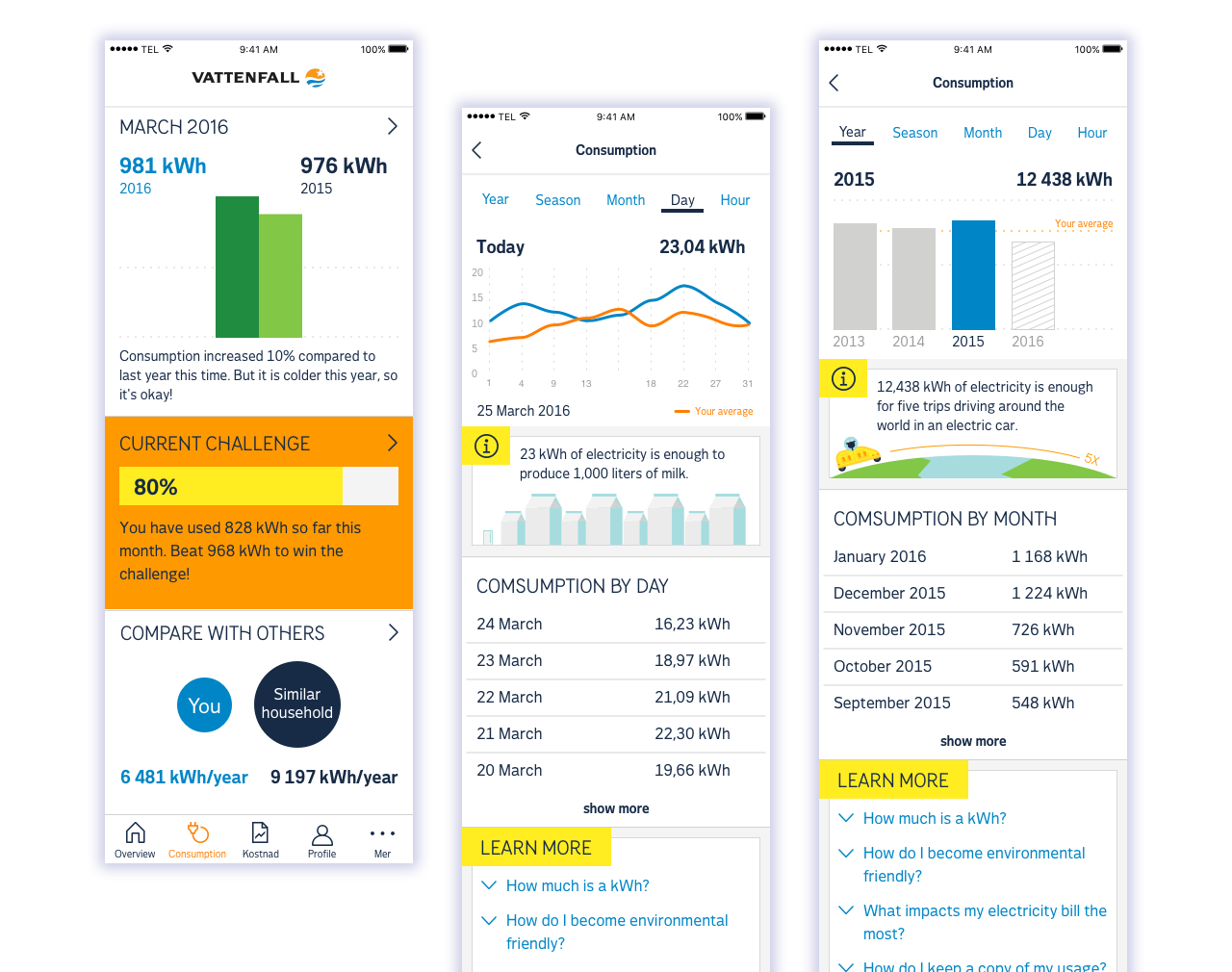 Billing invoice
Based on customer's feedback, clarity on electricity invoice should be strong and straightforward.